It's only a couple months away, the event of the year! The moment we've all been waiting for: EMC 2016!
Atlanta has the honor of hosting the convention this year and you definitely won't want to miss out. In case you didn't know, this will be Atlanta's second time hosting an EMC event and I don't know if you've heard (you probably have) but EMC 2009 was a major success. It's 7 years later and we plan on doing it even better! Outside of all the usual EMC fun that we have I'm pretty sure the majority of y'all are like me, you want to explore the host city. That's where I come in. As an ATLian, I'm here to tell you we're not just hip hop music and reality TV. Check out this list with some of the top reasons to visit Atlanta.
Top 5, Top 5, Top 5, Top 5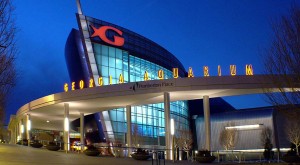 Let's say you have a day to spare and you're in the city, Atlanta is filled with things to do to keep you occupied. The CNN Center, World of Coca-Cola, Georgia Aquarium and (if you have kids) Children's Museum of Atlanta are all LITERALLY 5 minutes away from each other. And if you feel like you need to take a break from all the fun you're having, Centennial Olympic Park is also LITERALLY across the street from all of the venues.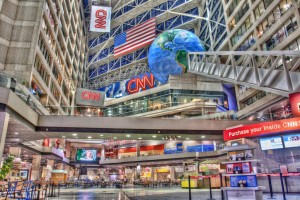 For my haways and haftays that enjoy being outdoors, you must not have heard that Atlanta is also known as the 'City in a Forest'. One trip to Piedmont Park in Midtown and you'll quickly find out why. Right nearby Piedmont is the Atlanta beltline, 22 miles of walking and bike trails that wrap around the city. Outside of the city you can find many different parks hidden in the trees with rivers, trails and wildlife y'all can really enjoy.
And if you don't like being outside at all, that's fine too. Downtown, Midtown, Atlantic Station and Buckhead are full of things to do for the city slickers. You can find anything from shopping to dining out here. Or, if you don't feel like making the trip towards the city, Perimeter Mall can provide similar experiences in a less populated setting.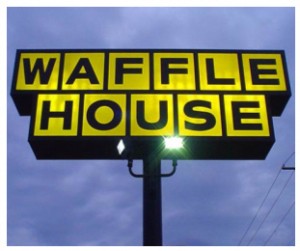 Here, I'm gonna keep it honest with y'all. It's hard to beat Atlanta when it comes to food, I promise I'm not just saying that because I live here. You can find something to satisfy any palate and pocketbook. You want Brazilian food? We got it. You want restaurant quality Habesha food? We got it. You want something with a little soul? We got it all. Even if you don't want to spend big, our local fast food (See Zaxby's, Waffle House, Cook Out and Chicfila) is second to none.
People

Where do you think we get all this food from? The diversity we have here is amazing. My personal group of friends consists of an Eritrean, a Trinidadian, a Vietnamese, an African American, a Bengali and a Tsada guy. So many people from so many different walks of life all end up here. If they like it enough to live here, y'all should at least come out to visit. Oh, and on top of that, you heard of Southern Hospitality before, right? That's a real thing. Even though you're seeing so many different people, you'll still be greeted with a smile and a head nod by even the most randomest of strangers.
-Guest post by Abdullah Mussa, member of the youth organizers from Atlanta