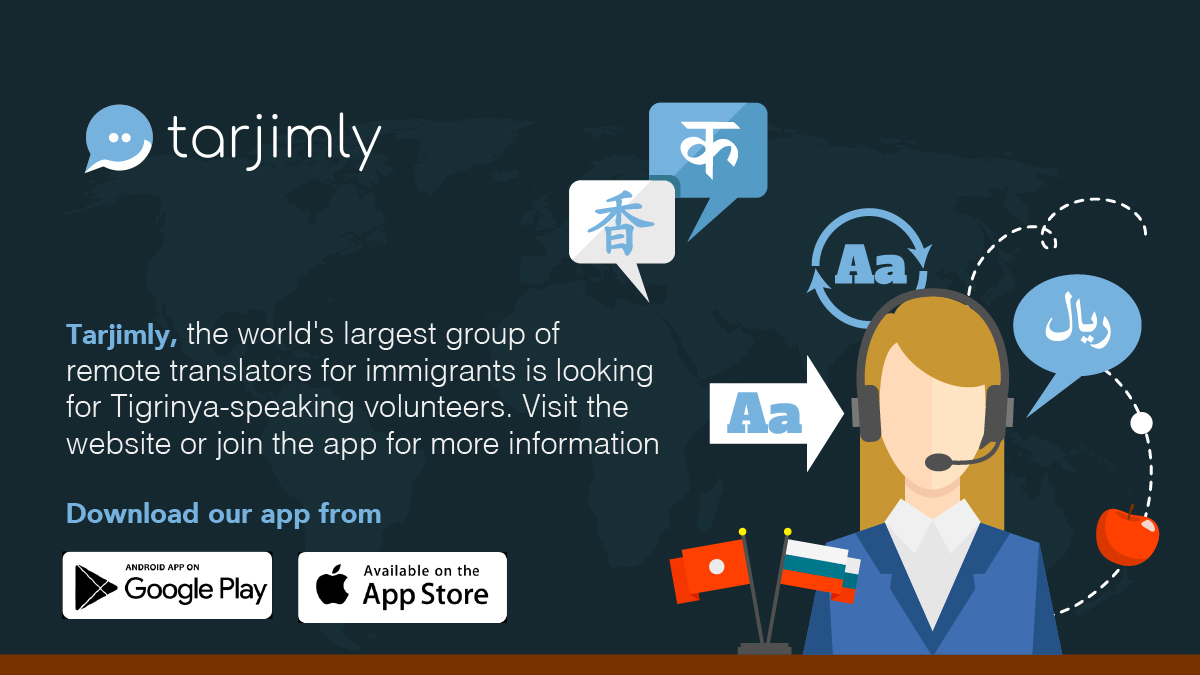 ATTENTION:
The Tarjimly team is currently looking for Tigrinya-speaking volunteers to join and serve the non-profit and get a chance to be part of this humanitarian movement. Volunteers should be skilled at the language and have the potential to get paid work at Tarjimly.
Join us TODAY to support the cause.
Tarjimly has emerged as one of the world's most accessible language service providers since its inception in 2017. It began as a Messenger bot service to help Syrian refugees. The meaning of the word Tarjimly is "translate for me".
Tarjimly has the world's largest group of remote translators and interpreters who support refugees, asylum seekers, and immigrants.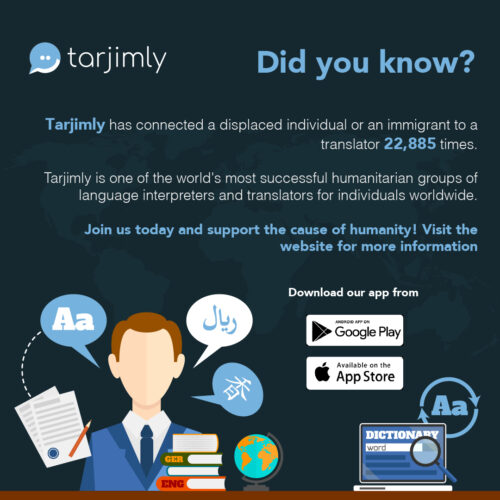 The app has an easy interface and you can download it from Play Store on Android smartphones and on iOS for Apple products. The app connects one in need with an accurate translator within 2 minutes of request.
It follows the basic protocol for volunteers where you have to download the Tarjimly app, create an account, update the profile, agree to the code of conduct, get requests, and end and rate sessions.
The goal of Tarjimly is to eliminate language barriers for displaced people and immigrants and make it easier for them to adapt to their environment.
Some of the benefits of the Tarjimly app features include access to interpreters for multiple languages, support facetime, phone calls, audio notes, photographs, texts, and more. The app offers premium or paid subscription services where users can request rare language translations, access via landline, no-record sessions, premium filters, conference calls, admin dashboard, custom features, language prioritizing, customer support, and so on.
Some of the most used languages in the Tarjimly app include English, Arabic-Classical, French, Spanish, Farsi Irani, and many more.
Join the Tarjimly app and make use of your translation skills to help displaced people, immigrants, and humanitarians across the world.
Tarjimly has experienced high growth in sessions, translated words, messages, minutes of the call, and language support since 2020. We have successfully completed more than 10 contracts and are currently working on 20 projects around the world.