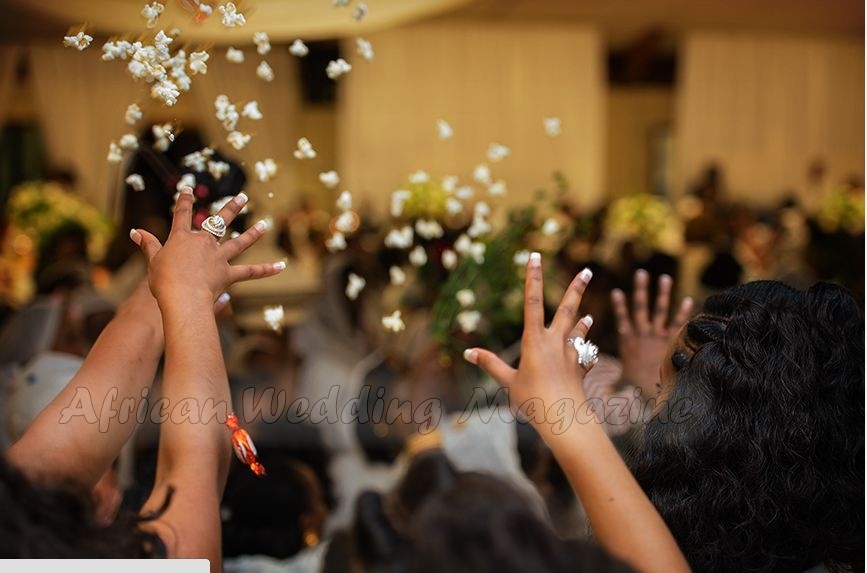 Dedicated to helping our members finding a life partner
The EMC Matrimonial service is available to support our members who are ready to fulfill half their deen. Through the matrimonial group members will receive access to other EMC members who are looking for partnership in a private manner.
---
Highlights of EMC Matrimonial:
Free and easy profile registration
An annual event at EMC Convention to meet singles
Provides unbiased support in the selection of a partner
---
Interested in finding a partner?
The EMC Matrimonial program might be the one for you. For more information contact sister Lelia at matrimonial@erimc.org
[clear]
---
Upcoming EMC Matrimonial Event:
Minneapolis, MN
Back by popular demand for the seventh time, the EMC Matrimonial event is a social event designed for Eritrean Muslims looking to find their partner in life and get to know like-minded individuals. Anyone serious about fulfilling "half the deen" and is age 21 or older can participate in this halal, casual group environment with other Eritrean Muslims.
The EMC Matrimonial event will be held during the convention on Friday, July 12, 2019, at 6:00 pm. In order to provide participants with privacy and ample time, the event will be held in a separate location than the rest of the convention and because of that, we have to charge $10 per participant to pay for the venue and light refreshments. We hope you're excited to be part of this forward-thinking, innovative event that aims to address an important issue in our community!
---
Matrimonial Event Registration Form: Click Here!
Are you not able to attend the event?
We want to make sure that the program is available for all of our single brothers and sisters, so for this year, we are launching registration for the Offline EMC Matrimonial. Once you register for the offline program, we will contact you after the convention Inshallah. The matrimonial committee will work hard to find you a match from other registered participants; participants who registered for the live event AND the offline program.
---
Interested?
Sisters Hana Abdurahman and Leila Abdulrahim are the lead organizers of this year's matrimonial event and are dedicated to its success. Here are their tips on how to get the most out of the event!
1. Be yourself.
Relax and allow yourself to talk to others without trying to impress or fabricate information. Honesty is always the best policy, especially when looking for a spouse.
2. Be patient.
Even if you don't find the perfect person at the event, get rid of the pressure and simply appreciate the opportunity to make new friends and meet new people. You don't have to get married the next day.
3. Have an open mind.
The organizers are working hard to create a quality, welcoming event where everyone feels at home. This event is a casual event, so please come with a relaxed mind and a positive attitude and In Sha Allah, you will enjoy the event.
4. Register early.
As much as we would like to welcome everyone, the venue for the event has a maximum capacity that we cannot exceed. In light of that, we cannot stress enough how important it is that you register early. Registering early would guarantee a smooth enjoyable event In Sha Allah.
5. Be respectful.
The marriage process is intimidating for many people. Be sensitive of other participants' feelings, don't judge too quickly, and remember that everyone at this event is seriously looking for a spouse, so you should act accordingly. Also, turn off or mute your cellphones.
6. Don't walk alone
Parents, relatives, and friends are valuable resources to learn from their experiences. However, you might want to broaden your knowledge base because the circumstances of life in the West poses a new set of challenges that our parents, relatives, and friends did not face. Hence, we have compiled the following list of articles, blogs, and resources that might bridge that gap in experience. We tried to accommodate different points of view and since different people have different opinions, we recommend you approach those materials with an open mind:
---
Event Breakdown
1. Registration
You can register for the event through the convention website. Registrations booths will also be available at the convention, but we strongly recommend that you register online. We take your privacy very seriously and only the lead organizers (sisters Leila and Hana) will have access to your registration information. Registration fee is $10 that will go to cover venue and refreshments costs.
2. Ice breaker
The event will include an Ice-breaking session to allow participants to introduce themselves and feel comfortable. The more relaxed and comfortable you are, the more you will enjoy the event and fulfill your goal. It's important to recognize that all the participants share your goal, they think like you, and they are probably feeling the same way you are. They are your brothers- and sisters-in-arms!
3. Match sheets
At the event, you will be given a matching sheet which you must hand over at the end of the event. These sheets serve two goals; confirm your contact information, and for you to express your interest in a possible match with a participant of the opposite gender. Please feel free to take notes on those sheets but remember you must hand them over and they need to be legible.
4. Q & A in Small Groups
Participants will be divided into small groups of 4-5 people at each table. Each group will have an equal number of ladies and gentlemen. When everyone is seated, you will be given 5-10 minutes to ask each other questions and get to know each other. We will provide you with a list of suggested questions for you use or ask your own question. After the allocated time has elapsed, the gentlemen of each table will be asked to rotate to the next table where they will be given 5-10 minutes again, and so on until everyone had a chance to meet everyone.
5. Mix & Talk
If time allows after the Q & A session, participants will be given the chance to mix and talk in an informal manner to continue their discussions. We recognize that sometimes you might feel the need to have a one-on-one conversation with your potential match. We encourage you to do so if you feel there is a mutual interest and need for deeper conversation. All we ask that you be very respectful and cordial in your conversation and also to not neglect the "mix" part of Mix & Talk. Give yourself the chance to mix with other participants as you never know where your Naseeb is waiting.
---
What's after the event?
After the matrimonial event, make sure you enjoy the rest of the convention and the Sunday picnic. One of the reasons the Matrimonial Event is on Friday is to allow attendees to interact with each other the following Saturday and Sunday. Meanwhile, the lead organizers will analyze the match sheets confidentially and you will be contacted in a timely manner about the next step.
To explain the concept of "match", let's take the following example. If Lady A indicated she was interested in Gentleman A and if Gentleman A also indicated he was interested in Lady A, then this is called a match. The lead organizers will contact Lady A and get her permission to share her contact information with Gentleman A, and vice versa. When both parties have given their permission, the organizers will swap their contact information.
If a person A was interested in a match with person B but person B was not interested in person A, the lead organizers will reach out to person B and see if there is a possibility for reconsideration and giving person A a chance.
If there was no match from within the matrimonial event, the organizers can (upon consent from the participant) broaden the search for a match to include people who didn't participate in the event.
---
Did you miss the event?
To give attendees the best possible experience, we won't be able to accommodate late arrivals for two reasons. For one, the first few minutes of the event are crucial and if you missed them, then you won't benefit from the event. Two, we have a duty to other attendees to eliminate disruptions like late arrivals.
Anyone who didn't have the chance to participate in this year's matrimonial event can still contact the organizers to be included in the matching process.