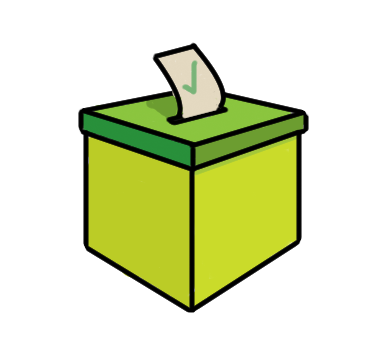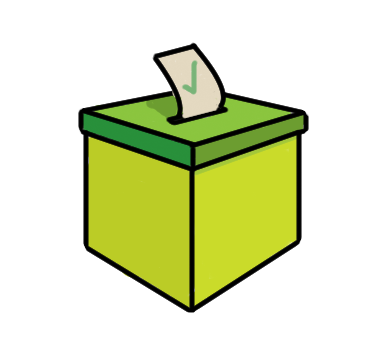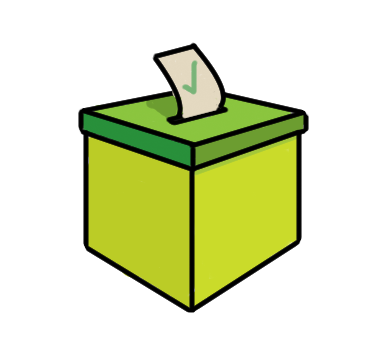 When the Eritrean Muslims Council (EMC) was formally launched during a two-day conference in July 2003, it was with the goal of preserving the cultural and Islamic heritage of our community and in facilitating cooperation and collaboration between all the local Eritrean Muslim community organizations in North America.
To stay true to that objective, EMC needs to be an organization from the community for the community and that's where the board elections comes in. The elections allows EMC to stay connected to our communities, their desires, goals and challenges.
As specified by EMC's bylaws, every year EMC elects 10 board members at the convention for a 2-year term. This election coincides with the exit of board members who just finished their term that started two years prior.
The first step of elections is to collect nominations from our communities. After nominations have been gathered, the EMC members present at the convention can vote for their candidate. In the past, the nomination and election steps were both done on the back-to-back on the same day at the convention. This process has been challenging to work with due to the agenda-full nature of the convention and shortage of time.
To help us solve those problems, EMC is making some changes for this year's elections:
The online nomination process will be open on July 3, 2017. 
The nomination process will be closed on July 20, 2017, 11:00 pm CDT. 
Votes will be cast on July 21, 2017 at the convention. Exact timing and location will be announced at the convention.  
As in the previous years, the election itself (casting votes) will be conducted during the convention at the place and time specified by the convention agenda. EMC members can now use this online form for nominating their candidates. Any EMC member in North America can nominate any other EMC member as long as they satisfy the following requirements:
An EMC member can only nominate one person.
The nomination must be seconded by another EMC member at the convention.
The nominee does not nominate themselves.
The nominee needs to be 18 years old or older.
The nominee needs to accept the nomination.
The nominee must attend the EMC Convention in Fullerton, California and be present during the election. 
When you, an EMC member, are nominating and/or electing board members, we highly encourage you to keep in mind that EMC is a volunteer-run organization which requires extra dedication for the duration of the 2-year term. Another factor that goes a long way in making a successful board member is professional experience or expertise in community-oriented work. Finally, understanding and supporting EMC vision and mission is an integral part of the role of a board member.
While those qualities are not easy to ascertain in a nominee, you can judge your confidence in a nominee by answering some simple questions. (A candidate that has one or more Yes answers to the next questions has a better chance in succeeding as an EMC Board):
Does the candidate have qualifications (academic, technical, etc.) that can be useful for or related to EMC projects and/or mission (e.g. relief, community engagement, youth, etc.)? 
Does the candidate have professional experience that can be useful in EMC projects and/or mission?
Has the candidate worked or volunteered in community-oriented projects or initiatives?
Is the candidate familiar with EMC past and present projects? 
Is the candidate supportive of EMC vision and mission? 
At this point, you might be asking yourself; what about an EMC member who the passion and dedication for EMC and its mission? How can they be involved?
EMC is not only interested in experienced community members, we value our youth and members who are have the passion in community-oriented work but were not able to pursue it. We believe the best way for those members to get involved is to start by volunteering for EMC projects. EMC is always on the look out for enthusiastic and driven volunteers that can help us in outreach, relief drives, education projects, and so much more. If you're one of those people, please contact us. 
[button type="churchope_button" url="https://goo.gl/forms/G0ciUNjlYe0n2vpq2″ target="on" button_color="#29BCE4″]Nominate now! [/button]